Page 2 of 2 •

1, 2

Kieron almost choked on the huge piece of whitefish he'd just stuffed into his mouth as the ship shook and the alarm shuddered.
He tried to tell Captain Cassidy that he was heading to the bridge but the only thing that came out of his food-filled mouth was "mgoightbge!"
Figuring he had no time to chew and not wishing to simply spit the delicious meal onto the galley floor he tried to catch Cassidy's gaze, pointed a finger at himself, pointed in the direction of the bridge and then gave what he hoped was a reassuring "thumbs-up."
And then he scurried out of the galleyand ran like hell to the bridge in order to pilot the ship through whatever danger was afflicting it, chewing all the way.
Cassidy helped herself to something to drink twice. And then when her plate was full she sat at the "head" of the table. Her left side near the wall. Everyone else would have to fan out in a crescent form with the last person across from her. It wasn't the most comfortable seating arrangement but the galley was small. Everyone would have to make due.

And then about halfway through the food, Cassidy mentioned why she wanted everyone here. She polished off the juice and was in the middle of helping herself to more. "By now everyone knows I've come into more credits then I ought to have. There's two reasons for that. Boss tells me I gotta have this prototype engine thingy installed on a ship with a crew that can handle it. I don't know much about it except that it's all manner of top secret Alliance tech."

She paused.

"And for the other... everyone knows about the pirates. Well this particular-" There was a violent shudder on the ship. Everything rattled and half the stuff on the table hit the floor. The alarm started sounded immediately after that. The emergency lights kicked in, drowning everything in a bit of red.

"What was that?" Cassidy looked at her food on her lap. "What was that? What's going on? Why aren't things going smooth? Things never go smooth!" Cassidy jumped to her feet, along with the rest of the crew.

Kieron piled some of the whitefish onto his plate, leaned down and took a big whiff, luxuriating in the lovely aroma of real food. "Smells dandy, can't wait to taste it," he said to Hudak.
"I'd count my blessin's on that score, Doc," Kieron replied, groaning slightly in pleasure as he tasted the whitefish. "Though I reckon you could use it as a disinfectant since it could kill most forms o' life."
The doctor might have said something to Naomi about looking a gift horse in the mouth. But he just assumed she was still fuming over some engine problem or something, so he just shook his head. He couldn't care less where the money for the food came from, and greeted the captain with an appreciative smile while filling his plate.

Then he looked to Kieron, who seemed to drop in out of nowhere. "I don't think I've ever had Tea Wine. Sounds a little easier to make though, I wonder if we can manage something here."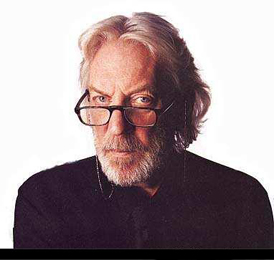 Dr. Winston Cross
Supporting Storyteller





Number of posts

: 315


Age

: 34


Registration date :

2009-01-26



Naomi seemed suspicious of where the Captain got all the extra money from. How could she afford all of this food and still put a new....thing in the engine room. She wondered who Cassidy had sold her soul to for this. Still she did nothing other than mumble and grumble as she helped herself to the delicious food. It wasn't as if they could sell it back and she'd rather eat the exquisite food now than let it go to waste. She smiled at Hudak as she ate. Her scowl reappeared as Cassidy entered the galley.
Purple Storyteller





Number of posts

: 358


Age

: 45


Registration date :

2009-01-26



"I reckon, so, ma'am," Kieron said as he entered the galley, drawn by the promise of good food and fellowship. He wore his customary Fruity Oaty Bars T-shirt and some Kwan Li jeans. A checkered bandana kept his longing, unkempt blond hair out of his eyes. His face bore a light stubble and his normally tanned skin was beginning to pale from lack of sunlight.
"Though it ain't th' only thing a feller can make wine out of," he informed them, pulling out a chair for Cassidy with a "Ladies first."
"I 'member back when we wuz aroun' twelve're such, me an Mike found us a recipe for somethin' called "Tea Wine." Apparently, you took a whole buncha tea bags, put 'em in with sugar, yeast and water, and then just let the whole mess sit around in a plastic bag for a few months. After it was done, Mike talked me into drinkin' a whole bottle of it. I remember thinkin after I got outta the hospital that it purely did have somethin' of a kick to it. Yessiree indeed."
"Well it's what you can expect," Hudak, the diminutive soldier added while plopping the apple juice down in favor of Doc's wine. "And I didn't steal it from no one sir."

Hudak's looked Gordon up and down, and of course, pretended to be offended with the notion of him stealing food. "After we finished our last job, Captain gave me three hundred credits, that 71 above usual, to stock the galley with. I requisitioned it all fair and square from a nice old couple at the Farmer's market back on Trinity. We been eating kinda boring stuff lately while we were doing our last two jobs. So I went out and picked up as much overstock and bulk as I could get."

Hudak looked at Phineas. "I still have the logistics paperwork and receipts so you can add it to your files later. I just figured it didn't make too much sense to advertise it all. Didn't want anyone going through my cupboards looking for food that I got plans to use." While maybe said in a light tone, Hudak's words were a clear warning to not go and raid the cupboards.


Then, while everyone was digging in and the Doc was offering up his wine, Cassidy chimed in from down the hall. Her voice preceded her through the hatch turned doorway into the galley. "Who owns a vineyard? I want a vineyard? What's a vineyard? That one of them fancy places people grow berries to make wine?"

Phineas took a seat at the table, helping himself to some modest portions of the meal Hudak had prepared, and got himself a glass of water from the tap. When the Doctor returned with the wine, Phineas decided it would be impolite to turn down the offer, so he fetched a small metal cup from the cabinet and held it out to be filled.

" This certainly is an impressive spread you've served up," Phineas complimented the chef." Feels like near forever since we had proper food." Picking up a pair of chopsticks from the basket of cutlery on the table, Phineas tucked in.
Player





Number of posts

: 20


Age

: 40


Registration date :

2009-05-23



Gordon entered the room, freshly cleaned, and tired as hell after his last duties, he grinned ear to ear after smelling the food. "Garlic? Whitefish? Butter? Hudak, who did you steal this from?" Gorgon gave a smile and sat himself down, offering his cup to be filled with whatever was on hand. Once the wine came out he quickly drained the apple juice, pausing halfway through to grin from ear to ear, and offered his glass to the Doc. "Shiny. Thank you." Gordon nodded a thanks and sipped slowly and grinned again. "After hours and hours of meetings and reports, and general garbage, I needed this. Bureaucrats talking wears on a man's patience in a way nothing else can." Offering some brief explaination for why he was gone so long.
_________________
I'm in a stream bitch! I'm in a stream! Take a good hard look at the mutherfuckin' stream!
Administrator





Number of posts

: 600


Age

: 37


Registration date :

2009-01-22



The doctor had only sat down for a moment before standing right back up as if he had forgotten something. He took one look at the meal on the table and decided it needed something.

After excusing himself, he briskly walked not to the engine fermentation system in the back of the ship, but to his bunk. The jury-rigged system was fine for getting hammered, but the flavor left a lot to be desired. No, for a meal like this, he returned with something he'd either been saving for a long time, or he had a source of income no one knew about. "Everyone else is putting their best on the table, so who am I to keep hiding this?" And at that, he waited for whoever wanted to hand him their glass to pour some red wine. Finally, with a bit of a grin, he answered the question he knew was coming. "When I was between jobs I tried opening a private practice briefly. One of my patients didn't have a lot of money, but her step-father owned a vineyard." Of course that wasn't quite how it happened, but it was close enough.
Supporting Storyteller





Number of posts

: 315


Age

: 34


Registration date :

2009-01-26



It was dinner time. One of the things Ancient Sands had to offer that other ships out here in the Black didn't was a very well stocked galley. Doctor Cross had commented more then once that the galley was more well stocked then his own facilities. Cassidy had responded with her own half serious jest that a well fed crew operates good enough to not need no medical services. It was hard to argue that good nutrition did help a body more then bad nutrition.

And a happy crew worked better then an unhappy one. Dinner tonight, thanks to Hudak's decent cooking skills consisted of buttered noodles, fresh slices of tomato, fresh garlic bread whose scent clearly was a welcoming from the ordinarily stale, recycled air, engine grease, and mechanical steel. AND THERE WAS MEAT! REAL MEAT! Even Phineas wasn't sure where Hudak had managed to hide it, but he'd managed to hide several large slabs of whitefish, which were peppered with rare herbs and seasonings.

As soon as everyone started entering the mess hall and taking their spots at the huge half circle table plastered against the wall or at least started getting their plates (a set of see through blue glass things) Hudak filled each person's out of place tin cups from a jug of apple juice. Everyone could plainly see that he was quite pleased with himself, even though the small man was looking mighty cunning in his blue and orange checkered (with white dots in the middle of each checker) apron.

"Dig in ladies and gents. I know that no power in the 'Verse could stop you anyway."
Page 2 of 2 •

1, 2


Similar topics
---
Permissions in this forum:
You
cannot
reply to topics in this forum