Page 1 of 2 • 1, 2

Despite his usual good nature, Kieron felt a spike of resentment and fear within his guts as the rest of the crew left this decision in his quite unready hands. He toggled the comm unit to respond, again making sure that the rest of the crew (along with, of course, the Count) could hear him.
"All right, as the acting captain of the
Ancient Sands
, I surrender this vessel," Kieron said his accent thickening from his nervousness, then cleared his throat. "Uh, what do ya'll want us to do now? I ain't never surrendered a ship before and I don't know what to do next 'cept I don't wanna git shot."
"Five seconds." The Count said. If the rest of the crew couldn't get it's act together and wanted to argue with each other as to who was in charge or who was going to surrender it was just going to be a really short day indeed. Someone had to do it and someone had to do it right Gorram now!
"Ye be sure that be a good idea, Hudak, i got the kinda talking that I'm sure he'd be recognising the instant my voice travels oer the ether. Mayhap the doc be a better talker and I be a better hider of supplies. There ain't no-one knowing the ship better than me.....and I ain't precisely the kind o gal who would be good at talking neither.....that muck savage would be hating me." her eyes looked to Hudak to see if he thought she should still talk. It was true she would have the best interests of everyone on board the ship, but on this occasion she thought the ship might be best served by someone else talking to the count.
Purple Storyteller





Number of posts

: 358


Age

: 45


Registration date :

2009-01-26



" Crawlin' 'round in the ducts while gettin shot at by pirates? This day just keeps gettin' better n' better," Phineas says ruefully." Doctor, you got any special requests for what I should oughta bring back? One vial of twelve-syllable chemicals looks just like any other to me."
Player





Number of posts

: 20


Age

: 40


Registration date :

2009-05-23



OC: Can the rest of us hear Kieron's reply?

Upon hearing the Count's name, a million emotions crossed the doctor's face at once, not least of which being shock and pain. He wasn't about to say anything though. There was no need right then, and all it would do was encourage some inconvenient questions. He did, however, like the sound of hiding in a ventilation shaft and avoiding a face-to-face with his former associate. "Ok", he began, looking to Phineas for confirmation. "I can do that."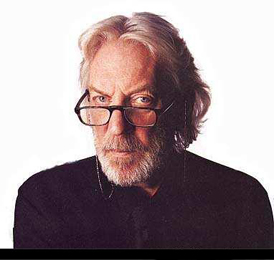 Dr. Winston Cross
Even the best pilot in the universe couldn't outmanuever missiles in a ship without nav thrusters, Kieron decided.
And ten seconds seems a mite short.
So, without immediate instructions, Kieron toggled the switch to reply. "Uh, Mr. Ribo, er, Rika, er, uh, Mr. Count?" Kieron decided to stick with given that his accent was mangling the fellow's proper name.
"I reckon we probly will surrender but we got some hurt folk over here and we ain't rightly sure who's in charge right this second. If you could maybe give us five or ten minutes or so to sort that out, we'd be much obliged to ya," Kieron finished in the slightly wheedling tone he used to get treats from his mama back home. Or get cute girls in his bed nowadays.
"Besides, ya'll kinda owe us a little consideration since you interrupted our supper, and it was a
really good
supper, too!"
OOC: I'll back this up with an Influence roll if I need to, Jedi. Also, Kieron left the intercom on so the rest of crew would've heard him.
The message that played was pretty ominous. The voice that came through was male. It was a little raspy and had a slow draw to it. If you were a betting type, the voice came from an older man.

"To the crew of the Ancient Sands transport vessel, I am Count Rikovovich. Your ship is damaged and in need of dire repair. Our sensors have detected a hull breech and your external thrust navigators are completely gone. My friend has a missile locked onto your ship. You have ten seconds to surrender."

Hudak looked around, all unfocused liked while he concentrated on the name Rikovovich. It was on the tip of everyone's tongue, but the Doc recognized it immediately. There was a Dimitri Rikovovich who was once attached to the unit working security ops at the very same facility he did his experiments. If he's gone rogue, it was one can of worms that had a lot of potentially lethal consequences. On the other hand, if he was the grudge holding type...

"I'd like to say we fight them off but our two guns don't mean much against a fighter with missiles." Hudak's revelation brought everyone's senses back around. "Naomi, Cassidy would have you in charge and you know how to deal with people better then me. I think if we surrender they will try to board the ship and take our supplies. If they meant to destroy us that missile would be fired already...If they try to come in, I want to be ready."


He looked at Phineas. "Can you take one of the air ducks below the floor to get to your storage room and prep a suit or two? Maybe you can bring Doc some supplies too. I think we should save as much as we can. If there is a hull breach we will need them for repairs. It won't do us good to waste them now. Hudak looked at Phineas and Naomi for confirmation.
Cross positioned himself with his back to the wall, in case the ship was going to lurch again, and kept the captain's head as steady as he could. He was looking extremely agitated, but had nothing else to add at the time. So as Phineas pulled away Hudak's attention and everyone else was literally more or less in the dark, the doctor decided there was nothing left to do but make the moment a little more bearable. So with his free hand, he discretely reached into his pocket for his silver flask, thankful that he refilled it not too much earlier, and took a swig.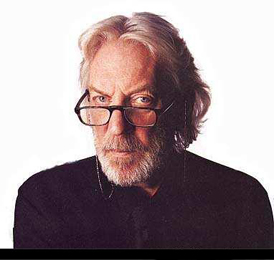 Dr. Winston Cross
" Hudak," Phineas says, regaining a scrap of his composure," you're the captain's right hand. Does this ship have any kind of options for beatin' these guys back or gettin' us outta range?.
Player





Number of posts

: 20


Age

: 40


Registration date :

2009-05-23



Gulping in sudden nervous fear, Kieron toggled the intercom. "Hey! Hey, y'all, we're under attack by a fighter an' and transport and the fighter's got a missile lock on us! They sent us a WAVE, too!"
So announcing, Kieron played the WAVE over the intercom as well.
OOC: What kind of weapons, defenses, decoys, etc. does this ship have? And which of those are accessible to Kieron as the Pilot?
Last edited by johntfs on Mon Aug 31, 2009 11:30 am; edited 1 time in total
As all of the arguing was happening about what to do and how to do it, Kieron seen it as Naomi understood it. The rumble was the effect of high velocity projectiles. Ancient Sands had collided alright...with incoming fire. Yes someone was shooting at you! Kieron could see two enemy vessels through the cockpit. One was a small bulk transport and the other was an even smaller T-22 Wasp, an older (READ: Obsolete) model fighter that saw some planetary action at the beginning of the war for the Browncoats.

Ancient Sands shuddered again as another burst of fire came across it's bow. The small fighter zoomed by and was coming around again. This time as it did, it kept it's distance. The red emergency light above the radar kicked in, indicating that it had a missile locked on.

Then there was an incoming WAVE, presumably from the Transport.


Back down in the Mess, Hudak stood his ground. "You don't know how bad the damage is out there. Captain wouldn't want anyone to do it until we know--" He lurched as the ship rumbled again under the most recent warning shot. "Listen! We're being shot at. You feel that. Those are warning shots."
Cross wasn't at all pleased at having his path blocked. "I can stop the bleeding here, but I can't get her back on her feet without the right tools!" He was at a loss for ideas, and looked at the others in hopes someone would have a better idea, when the ship shook again. The Doc was already on his knees tending to Cassidy, and instantly grabbed her head to keep it steady while the ship was anything but. But this was at the expense of a hand that he would had needed to keep his balance, and his own head crashed into the wall behind her. "Gorramit!! Well we can't stay here. Someone get in a space suit and wave a white sheet around or something."

Then an idea hit him. Not necessarily a good idea, mind you, but an idea nonetheless. "Do we have any suits back here? If that area's already decompressed, I can get by that hole for more useful than band-aids."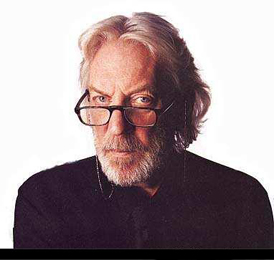 Dr. Winston Cross