Naomi rolled her eyes at Hudak. He wouldn't understand. Cassidy had violated her engine room, put in a black box that she didn't know how it worked. She had no idea what the box could and could not do. If she knew everything aobut it and had been asked for advice then she might know what precautions she needed to take against it failing. Right now it was just an unknown quantity, something else that could go wrong, and she had no idea how to fix it if it did go wrong.

She walked towards the mess soundly ignoring the others, making a quick attempt to wash her hands clean of the grease and oil that normally stained them.
" Tamade, you really think we're like to find that kind o' trouble on this job?" Phineas asked, genuinely concerned. " I don't mean to be second-guessin' your battlefield instincts, Captain, but do you honestly think this crew is up for that kinda job? I mean, y'all cut your teeth in the War, but what about the doctor, or Sarii? And me, I ain't never shot nothin' I didn't have the notion to eat. Aw hell..."

Phineas grabs one of the small cups from the tray and fills it to capacity with the rice wine.

OOC: Sorry about this last gap; another hell week at work.
Up on the bridge, Cassidy greedily grabbed at the drink offered to her. "This is good stuff." She sighed like a fat cat and sunk back into her seat. "Where do you find this stuff, anyway? Not that I guess it matters too much, but yanno, it's good." Cassidy looked at the control panel near her, and then she reached up, flipping two more switches and turning a dial. It did something that made Ancient Sands bank a little to the left and speed up. You could only feel it if you were paying attention.

"It's these pirates Phineas. Somethin' bout this whole job don't sit right with me and I want to get it over with as close to now as possible. They ain't the type of folk to be dismissing, and we wouldn't be doin' no escort mission if there wasn't a high chance violence is going to ensue." Cassidy looked back.

When you spoke Hudak listened. His brown eyes glanced away from you only long enough to see the Doc filling up his flask. When Doc handed it back, Hudak took a swallow and then capped it off, sucking the last of the taste through his teeth. When you finished, his response was a simple one. It wasn't meant to be insulting, but he said it so matter of factly that it did cause you to pause for a second. "Naomi, my first throw might be off a little bit, but it wouldn't effect me much. It shouldn't effect you much either if you are as good as everyone's faith in you suggests." He shrugged. "Besides, if you know the engine room like the back of your hand, shouldn't you be able to figure out what she did?" Hudak turned towards the door. "Get cleaned up for chow. It must be important or Cassidy wouldn't want us all there."

Then he left.

Naomi watched Hudak before explaining in a no nonsense manner why it upset her. "Hudak, I know this engine room like back of my hand. Every single amp running across every circuit, every part that's close to burnout. Which ones can wait till next trip and which need to go now. And she installed something here without checking with me to know how safe it was to do so. She knew the precautions I'd want to take before she did it. She went behind my back over something that might be critical to the running of the ship. She screwed up, she knew it and went ahead anyway. I now can't rely on the validity of any repair I make because of what she did. I don't know if any fix I make will blow a circuit or be incompatible thanks to what she's done.....you understand now? Imagine if someone taped an extra quarter pound of weight to the handles of your throwing knives." She shook her head disgusted before heading to the mess hall.
Phineas carried the tray of alcohol and dried fruits back onto the bridge, setting it down on whatever sturdy surface held the least crucial electronics. He opened up the apricot paskets and poured out a couple cups, handing them to the Captain and Gordon.

" So, why the palaver, Captain?" he asked Casssidy, already knowing it'd be no use." Somethin' up?"
Hudak slowly moved on over to the companion's shuttle to check on her. Nobody else was going too. There weren't any clients on this ship, so he knocked on her door twice, politely. Then the small man opened the door up and poked his head inside. "Captain wants everyone in the mess hall. Chow is in 10." With that, Hudak politely closed the door. He made his way towards the engine room next, prepared to check on Naomi and Dr. Cross, only to see Cross filling up his flask.

So then Hudak did the smart thing. He handed Cross his own flask. "Hook me up too." He looked at Naomi with a shrug. Hudak look between Naomi and the engine and back at Naomi again. "I wouldn't complain about it Naomi. It should make your job easier if the captain did something to make the engine work better, right?"

Naomi looked around the engine room, before grbbing a nearby rag to wipe her hands clean. She knew that she'd never get her hands completely free of the filth that being a ships engineer entailed so her attempts at getting clean were mere best efforts. She looked over to Cross. "Suppose we'd better find out what the hell she's done to my ship." she looked scowling up towards the bridge "Cassidy sure pisses me off from time to time"
The doctor wasn't about to try to make sense of how the lights came back on. It was all magic to him anyway. So he just shrugged at Naomi, pocketed his flashlight, and refilled his flask at the inter-engine fermentation system. It was only half empty to begin with, but he was there, so he may as well. The stuff was very bitter, but for when he needed it, it still does the job. "Are you coming, or should I bring something back here while you try to figure that out?" Being not only the ship's medic, but the oldest member of the crew, Cross would occasionally take on kind of a parental demeanor and try to look out for the others wherever he could.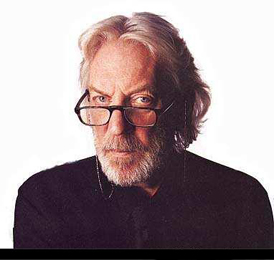 Dr. Winston Cross
Phineas was almost at the galley when a faint shudder ran through the ship, and lights all popped back on. Not entirely sure what to make of this new development, and not confident as to how long it would last, he switched off his flashlight and placed it in a handy pocket. He continued to the galley and rummaged through the cupboards, shuffling sealed pack after sealed pack of concentrated protein paste until he found a balsa wood box with a sliding top. He opened it up and, to his relief, he found a small bag of dried apricots more or less intact. Moreover, he found an older package with about a handful of candied pineapple bits left in it. The sugar had begun to crystallize into large chunks from the ambient humidity over the course of however long they'd been sitting there, but they kept well, and Phineas was sure the Captain wouldn't be too fussy about that.

He placed the dried fruits on a tray along with a few small cups and a clay bottle of rice alcohol, and carried it back to the bridge.
Gordon shrugged, grabbed the radio and hit the button that turned on every speaker in the ship. "This is the First Mate, the Captain wants everyone to report to the Mess Deck when the bell rings for chow. I repeat: All hands to the Mess Deck when the bell rings for chow. Out." Gordon put the receiver down and grinned back at Cassidy. "Captain, everyone will be on the Mess Deck when the bell rings for chow."
_________________
I'm in a stream bitch! I'm in a stream! Take a good hard look at the mutherfuckin' stream!
Administrator





Number of posts

: 600


Age

: 37


Registration date :

2009-01-22



Cassidy was laughing on the bridge and she could hardly contain herself when Naomi piped in over the comm again. "You should see the look on your face." Cassidy glanced at Gordon and then back to the controls. She slipped down into the pilot's seat. Reaching overhead she flipped the two switches and turned the knob. Then she flipped three more switches on the console in front of her. Righting the ship, Cassidy sped it up to catch the casino boat.

"Gordon, things could get a bit fogged up on this job. Put everyone together in the dining hall. It's about chow time anyway, but I want to make sure everyone knows about these pirates. That companion," Cassidy looked over at Gordon. "That companion she ain't gonna take too nice to the violence that no doubt, is going to ensue if we encounter them." Cassidy went back to the console in front of her and looked up through the big glass plate in front of her. The casino ship was dead ahead. "Let me know when you got everyone together."

Naomi looked around in confusion, wondering what the hell just happened. She reached for the comms panel after looking blankly at Cross.

"Uh Cassidy? I ain't fixed the discharge receiver none. In fact, I'm looking at bits of it everywhere....but the gorram power came back on. Question I'm in mood for askin is what you put in the ship, the ships main power bus is running across the static discharge receiver... we shouldn't be having nothing but auxiliary power. What the Hell did you do? Probably you're fault the receiver blew in the first place."
Cassidy's smug look never left her face, especially when Gordon started voicing his concerns. Instead she turned slightly to Phineas and nodded for him to get the alcohol. Once he was gone, she smirked and laughed a little, turning to Gordon. It did seem a little odd. Just then, there was a loud whirl in the ship. The ventilation kicked in, and warm air filtered through the ducts. Lights blinked in the engine room. Then they blinked in the hallway. Then they blinked on the bridge, and finally all power blinked twice more, then stayed on.

Looking at Gordon, Cassidy smiled like only a Captain could. "Last time we were in port, I had some new Alliance tech installed. It's an automated damage control, some fancy new Artificial Intelligence. It's not quite a prototype, but it's not quite ready for civilian use either. General Cross knows people... but part of the agreement is escorting this big casino boat." She snickered. "Don't tell Naomi. It's more fun this way."

Back in the engine room, there was still some minor cussing and fuming from the doc who somehow hit his "hurts like hell" bone when trying to turn around. And as he handed the box to Naomi, he flashlight slipped out of his mouth as soon as a loud whirl - the engine - fired up. It was enough to startled both people in the engine room because it was sudden, loud, and by all rights, shouldn't have happened. A few seconds later, lights kicked in. The fans were running, heat was on, and Tribal Mask's heart started beating again, alive and well, in spite of the Static Discharge Receiver's million and two pieces all over the place...

Gordon made a noise in his throat and studied the little bit of power they had. He looked back at the Captain and then over at Phineas. Fruit? Didn't he hear something about life support being out? "What the..." Gordon looked over at the Captain again and then at Phineas. "You know. I'd be hungry if, yanno, we weren't drifting through space right now. Where are we headed? Are we still on course?" Gordon looked at whoever was piloting. "We're not about to drift into any thing are we?" Ships didn't, as a rule, fly too close together, but there was always a chance they got knocked off course, or solar winds were pushing them into another ship...or a rock, or a moon, a planet, or hell, even further out into space.... None of which were high on Gordon's list of things to crash into.
_________________
I'm in a stream bitch! I'm in a stream! Take a good hard look at the mutherfuckin' stream!
Administrator





Number of posts

: 600


Age

: 37


Registration date :

2009-01-22



" If my memory serves me right-like, and it usually does," Phineas says to Captain Cheng," We oughta have a couple bottles of choujiu, maybe some rum, and I think I saw some whiskey tucked away up in the cupboards. No luck on fresh fruits, though. Refrigeration eats up power which, as you can see, tends to come in short supply around here. Might have some dried apricots left over from the last stop at Valor Prime, 'less Sarii's gone and ruined her very marketable figure on 'em. You want I should go fix somethin' up, Captain?"
Cross fumbled around in the dark for a moment before finding the tools Naomi asked for. Even with a flashlight, he was tripping over things. And lugging the spanner back to her with both hands and the flashlight in his teeth proved to be an interesting challenge. He was no more qualified to be her handyman as she was his nurse. But he wasn't really in the mood to freeze to death. The idea crossed his mind that the jury-rigged brewer was right here, and that'd be a fine way to stave off the cold for a while. But first thing's first.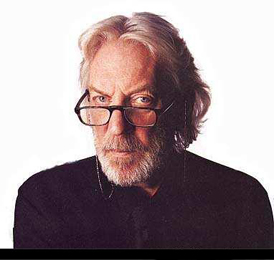 Dr. Winston Cross
The captain rolled her eyes. She even groaned when Sarii decided to chime in. Sarii wasn't supposed to chime in, especially because she had no place chiming in. She knew nothing about any of the missions that ever got handed out, and more importantly, she was an absolute pacifist on a ship that had a crew who was going to end up in a fight more times then not. Cassidy was going to say something about that, but decided against it the moment that Phineus's light came to the bridge.

She turned to look in his direction when he came close enough. "I done replaced that part 11 times in the last 18 months. It ain't my problem no more. Naomi needs to find what's really the matter and get it fixed, or she needs to quit complaining and deal with it." Cassidy sighed with a heavy groan. "We ain't all powerless neither. I got shiny flashy lights up here, and the comm works just fine. I see Nav too." She pouted. "You got somethin stiff to drink stashed away somewhere? Or maybe an apple or a pear? A pineapple would be good too."
" At it again, are they?" Phineas mumbled to himself as the latest salvo of curses and hollow threats between Naomi and the Captain rang out across the ship. He was glad that he'd managed to avoid getting drafted onto one side or the other in the course of their habitual bickering. He knew better than anyone, Cassidy included, about how delicate the ship's budget was, and he understood that the Captain couldn't just splash out for whatever shiny new gizmo caught Naomi's eye. Nevertheless, Captain Cheng tended to focus on whatever problems were right in front of her face, sometimes to the neglect of eventualities that might crop up later.

Phineas was taking inventory in the cargo hold when the lights went. Luckily for him, that was the place he spent most of his time, often preferring to set up a hammock and sleep there instead of his own cramped bunk, so he had no trouble negotiating the hold in the dark. He cautiously navigated to where he'd packed an emergency kit under the stairs. He opened the small crate and fished out a flashlight. He switched it on and made his way towards the bridge to find the Captain, in the case there was something he could do to help get them operational again.
An exasperated sigh sounded from the depths of the engine room along with the clanging of a heavy hammer striking something heavy and metal. "Well, we're all going to die in a few hours unless I can get the power restored, so yes....pretty much everything's normal down here. " The curse words continued in neither English nor Chinese, but a soft musical language few others would ever have heard of. The flashlight dashed around the room. "Hand me that spanner over there. The big one.....no not that one, the big one. Careful now, you'll need to use both hands. Once you've done that, start getting the welding gear over here. It should be.....over that way some where." Of course in the darkness that way could be anywhere. The cursing continued as the clanging continued.
Cross was sitting on his bed, up against the wall reading when the lights suddenly went out. When the unfortunate fact that the com still had power became evident, he had no choice but to spite the news about life support by taking in a deep breath, and letting out an exasperate sigh. He set the book down on the bed, and let his reading glasses hang from his neck while he stood up to feel around for a flashlight. But the room was pitch black, and as can only happen in a pitch black room, somehow the leg of the bed leaped out in front of his little toe.

Unintelligible words could be heard echoing down the halls at that point, neither Chinese nor English, but very pissed. After he got his bearings again, the doctor's hand landed on a data-pad, which provided just enough light to find his flashlight. So he finally made his way out of his room, and headed for the engine room. He knew nothing about mechanics, but a spare set of hands if only to hold the light couldn't hurt. "Is everything alright in here?"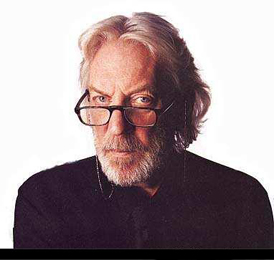 Dr. Winston Cross